Designing a Dream is Scary!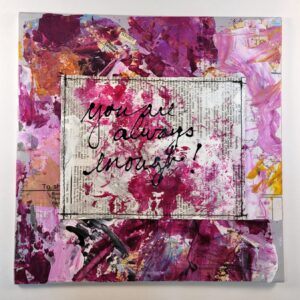 All the Stuff
I haven't felt like this since the first month of the first year I started teaching. And when I told my mentor teacher that I hated not being able to know "all the stuff," she basically told me I couldn't start year 1 of teaching with year 30 of teaching experience, and that I needed to stop whining and it would come.
Of course, she was right.
After retiring, I decided to become an artist and slowly I've developed my style and techniques. Now I feel it's time to step out, step up, and share my art with the world.
And just like way back then, I can't know "all the stuff" but this blog is meant to be me sharing my journey of learning and becoming with you.
Being an Artist is Easier
When I started the process of creating a website, I never dreamed it would be such a complicated process.
It seems like there are literally hundreds of decisions that have to be made to create a website; and what I thought would take a few months took over a year.
I'll admit that when GoDaddy was designing it, I had the excuse that they were working on it; but once they handed it over to me, I was freaking scared!!!!
I think I did have a mild infarction when Cody from GoDaddy asked if I wanted to go ahead and make it live. My daughter, who was sitting next to me, said my eyes got as wide as saucers.
(BTW – Thank God for my awesome graphic designer/techie daughter who is the brains behind the maintenance of my website!)
Feel Free to Look Around
I'm proud to introduce my new website – take a little time to look around! I hope you'll find inspiration, some art you love, and a reason to keep coming back.
Twice a month in my newsletter, I'll share inspiration in a blogpost, a behind the scenes look into the Studio, and also a first look at new art work hitting the shop. Be sure to subscribe so you'll be the first to see it before it's shared on social media.
Walk With Me
So, if you're here and you'd like to take this journey with me, I'm honored. I definitely don't know everything but I promise to share "all the stuff" of my new dream.
What I do know is that I can do hard things. And maybe, by sharing my journey, I'll encourage someone else to design their dream – even if it is scary!
Make Some Art People!
Keep up to date with the latest blog posts.