August 15, 2023
/
/
Comments Off

on Perfectly Imperfect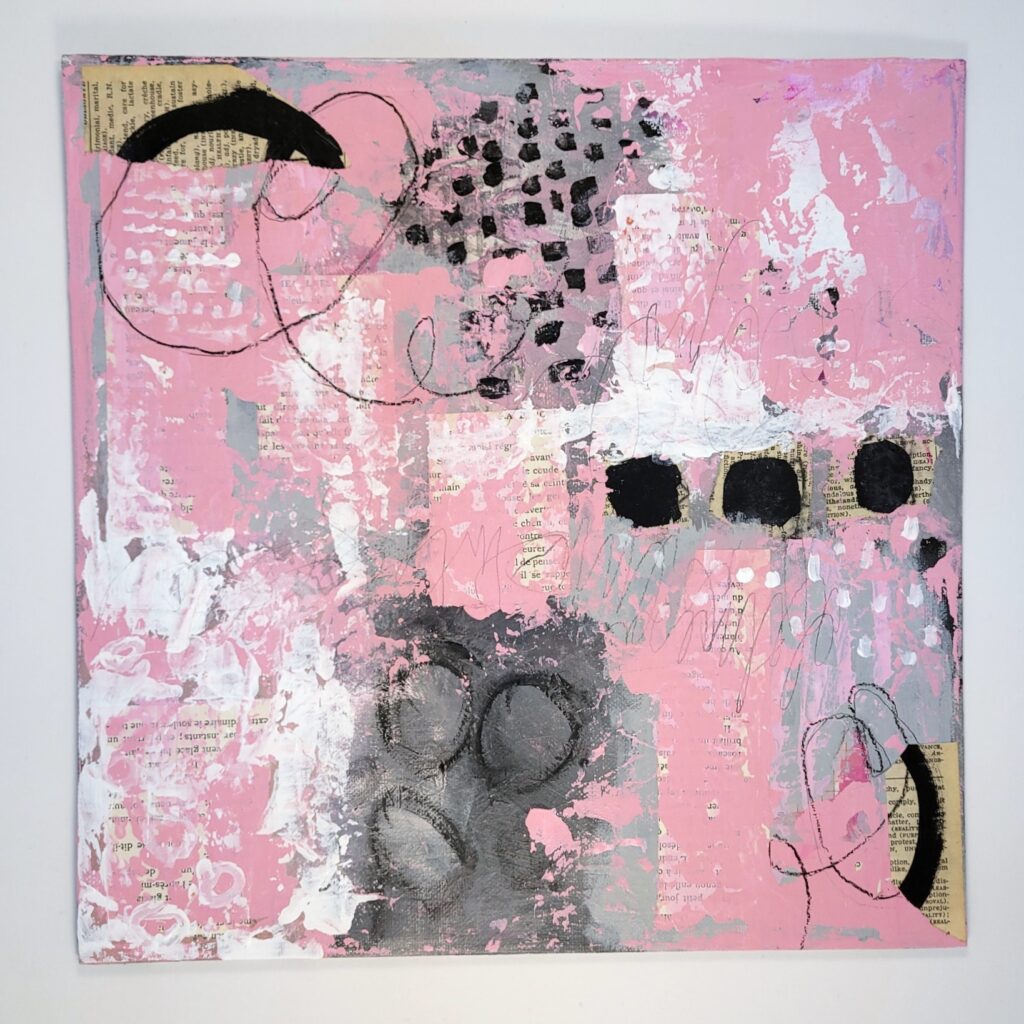 "Have no fear of perfection, you'll never reach it."
– Salvadore Dali
In anything the Navajo create, they always leave a slight imperfection; so slight that it is almost unnoticeable. Why? Because they believe only God is perfect and humans are unable to achieve the same perfect level.
Shew! I just felt a load lifted off my shoulders, how about you?
A couple of years ago, I embarked on an art project bigger than anything I'd ever done. It would have been so easy to be intimidated by the sheer size, but that, and perfection, never crossed my mind.
A Badly Needed Update
After retiring, I had time to contribute to my church, which is a beautiful century old stone building that badly needed to be updated in several areas. The area that stuck out to me as the most in need was a 12' x 16' wall on the landing of a stairwell.
There was a window in the middle of the wall to which someone had hung curtains that almost covered it and made it look smaller than it actually was. On the floor below, an unused desk had been placed, simply for lack of placing it anywhere else, and two small chairs flanked the desk in the corners. Ho-hum!!
A Cross Motif
With permission from the Trustees, I decided to take it upon myself to transform the wall by stenciling a cross motif, perfect for a church.
Once the 3-tiered scaffolding was set up on the landing, there was no turning back. So, I secured my camera on the second landing to film the process, and climbed the scaffolding with my supplies in a large IKEA bag.
Perfectly Imperfect
The first time I removed the stencil, it looked great. Just the right amount of paint, and I thought hmmm, this isn't going to be bad at all. But the second time the stencil was removed, I was disappointed to see that some paint had seeped under the stencil and blurred the pattern just a little.
I should have realized that that was just one of many minor imperfections that the wall would have. And no one, absolutely no one, has ever said to me, "Wow, this would've looked so much better if you hadn't made so many mistakes."
Have No Fear of Perfection
Over the course of 3 days and roughly 12 hours, the wall was transformed from a dated and tired place to a wow statement that can be seen upon entering the church. I'm very proud of what I accomplished, imperfections and all, and what it's meant to my church and congregation.
So, whatever it is that you're on the fence about, don't even let perfection enter the equation. It's not worth it to miss a great opportunity over something you'll never be able to accomplish anyway.
Before, During, and After
Please click the links to see the before and after pics of the wall, and roughly 12 hours that was condensed into 3 minutes of video showing the wall come to life.
Links: BEFORE | AFTER | TIMELAPSE
Make Some Art People!
Keep up to date with the latest blog posts.